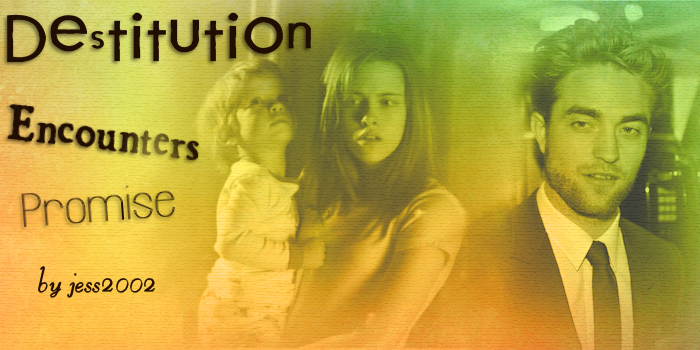 Destitution Encounters Promise
By jess2002
Pairing: Edward/Bella
Rating: M
Story Status: Work in progress
Make sure to put the author on alerts so you'll be the first to know when it posts!
Story Summary:
Bella the teen mom. Edward the sexy older man. How do they meet and can they have more? Lets stalk them and see..
This fic is posted both on FFN and TWCS.